EXPLAINING FACEBOOK → META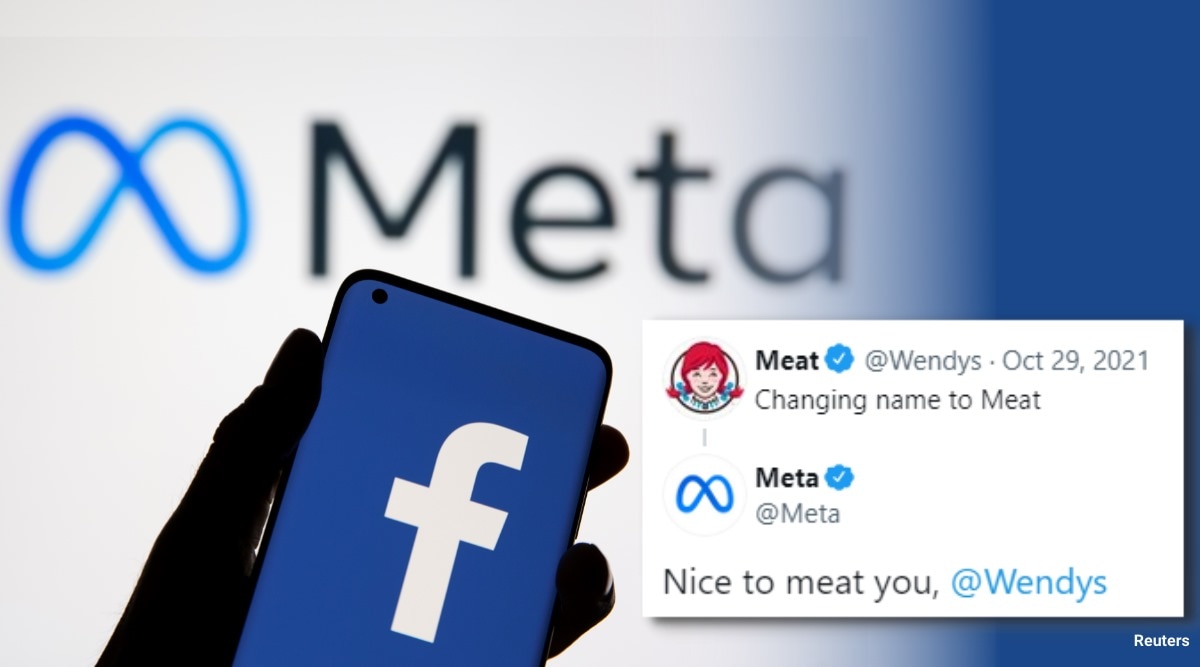 The first time Mark Zuckerberg changed the name of his company, he simply knocked off "The" from "The Facebook."
But last week's name change to Meta was a total makeover and it drew a lot of online mockery. Beyond the jokes, it spiked a lot of interest about what's in the name.
"Right now, our brand is so tightly linked to one product that it can't possibly represent everything that we're doing today, let alone in the future," Zuckerberg said. "Over time, I hope that we are seen as a metaverse company, and I want to anchor our work and identity on what we're building toward."
Facebook wants a name that'll reflect its ambitions to be seen as and do more than a social media company. It wants to focus on building the metaverse – think of it as the internet brought to life, or at least rendered in 3D. A fully immersive online realm that looks similar to the real world but is computer-generated.
What will people be able to do in the metaverse?
Things like going to a virtual concert, taking a trip online, viewing or creating artwork and trying on or buying digital clothing.
To show that it's really serious about this move, earlier in the week, Zuckerberg announced that the company would be investing ~$10 billion in virtual and metaverse-related projects.
What else should I know?

The company said it chose the name "Meta" to serve as a reminder that there is always more to build.
Zuckerberg owns the Twitter handle @meta and meta.com. Meta.org belongs to the medical philanthropic arm of the non-for-profit organisation Zuckerberg co-founded with his physician wife, Priscilla Chan, in 2015.
The company said it'll change its stock ticker from FB to MVRS, effective December 1.
Zuckerberg said Meta's corporate structure will stay the same but that the company will now report 2 operating segments: Family of Apps (Facebook, WhatsApp, Instagram etc.) and Facebook Reality Labs (VR/AR/Metaverse operations).
Interested in learning? Watch the hour-long video presentation where Zuckerberg explained what the metaverse life could look like.
PAYSTACK PRESENTS ARTWORK
Paystack presents Artwork, a video show about the business side of being a creator in Africa! In Ep 1, learn how to distribute your music and manage your IP rights. Watch now 👉🏾 https://youtu.be/-TOxHmLNDWo

This is partner content.
BETTING ON AFRICA'S COMPETITIVE ADVANTAGE
Have you ever had a friend that's, somehow, good at everything? Well, the Africa Export-Import (Afrexim) Bank thinks that Africa is your new well-rounded bestie. And, they're betting major money on it. Last week, the Afrexim bank announced that they're committing 1.2 billion US dollars into funding industrialisation in Africa. The goal is to discourage the export of raw materials and encourage the export of finished goods.
Econ 101: Class is in session
Experts at the AfreximBank believe that Africa has the competitive advantage to manufacture globally competitive goods. Unfortunately, the theory of competitive advantage doesn't always hold up.
Competitive advantage is a unique quality that allows you to outperform your competitors. To be truly competitive, the quality must be hard to duplicate.
Africa, as a continent, has a major competitive advantage in natural resources. According to UNEP Africa is home to 8% of the world's natural gas, 12% of the world's oil reserves, and 90% of its chromium and platinum to name a few.
While those resources are extracted in Africa, they are processed elsewhere. And in the case of many raw materials, most of the value-added reflects in the final product. For example, even though West African nations supply 70% of the world's cocoa beans to manufacturers, they only receive 4% of the chocolate industry's overall value.
Highly favoured
Unfortunately, industrialisation is only half of the problem. Some resource-rich countries in Africa rely on natural resource exports as a source of foreign exchange and, consequently, implement policies that directly favour multinational buyers to support trade. So, for this initiative to work in the long term, major policy changes may be made to promote the manufacture and export of finished goods.
JOIN THE FUTURE AFRICA COLLECTIVE
Join the Future Africa Collective – an exclusive community of investors who invest in startups building the future. With a $300 quarterly fee, you get access to invest a minimum of $2,500 in up to 5 high-growth African startups.

This is partner content.
TC Insights: Africa's e-commerce boom
The internet has changed the way we shop. E-commerce is now a part of our lives. Across the world, commerce has moved from large malls and markets to the comfort of our electronic devices.
In Africa, e-commerce may be young but it is growing. According to Statista, the total value of e-commerce in Africa is projected to reach $29 billion by 2022. The United Nations Conference on Trade and Development (UNCTAD) reported that the number of online shoppers in Africa surged annually by 18% since 2014. The increase in mobile internet penetration has added to this growth.
The coronavirus pandemic triggered an e-commerce boom in sub-Saharan Africa and the rest of the world. Digital solutions became part of everyday life, and e-commerce was not excluded.
Though e-commerce is growing, it is yet to reach its potential in Africa as low internet penetration remains a limiting factor. The International Telecommunications Union (ITU) estimates that the proportion of individuals in the region who use the internet at least occasionally is 28.2%—considerably below the average of developing (47%) and developed (86.3%) countries.
Other common barriers include a lack of trust among citizens and limited payment options. A large percentage of Africans remain unbanked and are unable to use bank cards for payments. 
Mobile money is one way e-commerce companies can innovate around the payment problem. Given the high population of the unbanked, payment options leveraging mobile money will speed up the growth of the e-commerce industry in the continent.
Africa's digital economy currently contributes $115 billion to her GDP, according to the International Finance Corporation (IFC) and Google, this number could increase to $180 billion by 2025 and $712 billion by 2050. If the e-commerce boom can be sustained, it could largely contribute to this growth.
Get all our reports here and watch videos from our events. Send your custom research requests to [email protected]
GET BETTER RETURNS WITH FAIRMONEY
You can get 21% return per annum on your investment with Fairmoney when you invest a minimum of NGN 100,000.00. To migrate from an existing investment, Fairmoney will cover your liquidation charge.
Find out more here.

This is partner content.
JOB OPPORTUNITIES

Every week, we share job opportunities in the African ecosystem.
Amandla.mobi – Tech Manager – Johannesburg, South Africa
There are more opportunities here. If you'd like to share a job opening or an opportunity, please fill this form.